How to Hide Your Home's Mechanics
Get ideas for clever ways to disguise your ducts, air returns, drains and more.
Brought to you by   


I am an interior designer. I am not an engineer, I am not an electrician, and I am not a plumber. But I have to contend with wires, ducts, columns and pipes on a daily basis for my work. Since there are no such things as invisible ducts or pipes (they actually do make some wires invisible these days), I am always having to come up with ways to accommodate these items in the least intrusive manner possible. Here are tips and tricks for hiding 8 essential services when tackling your next renovation
1. Drop ceiling. Often you will have to drop your ceiling to house ducts and pipes. Instead of creating random bulkheads everywhere, plan to drop your ceilings at certain locations and make them architectural details that speak to the design of your space. Hide your supply vents or air returns on the sides to keep your ceilings less cluttered.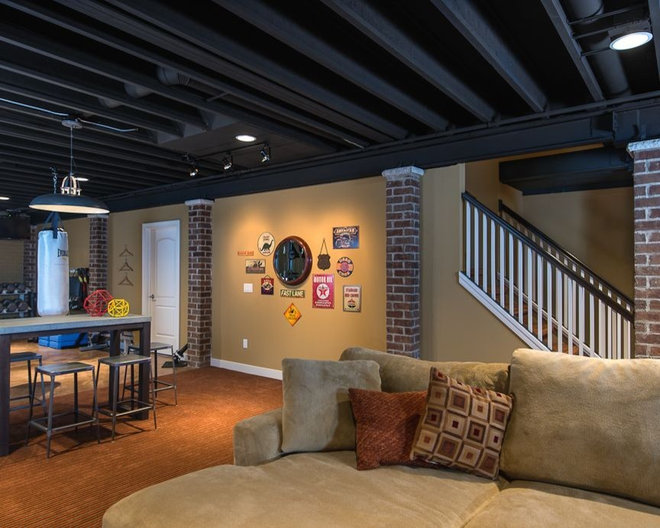 2. TJIs. Another great way to minimize bulkheads is by going with a TJI. These are truss joist I-beams that allow you to run your mechanics through your joists instead of below them. There is a higher cost for this type of framing, but not having to drop bulkheads allows you to do wonders with your interior space.
3. Air slots. This is a cleaner, slicker option in a kitchen compared with standard commercial-looking diffusers or grilles. You can house both your air supply and air return in these slots.
4. Custom air returns. I like to hide air return vents whenever I can. It's possible to incorporate a cutout in your millwork kicks and have the air be directed from under your cabinets and vent out through the front of your kicks. If it's a supply vent, try to avoid having the air come out at a spot where you will stand for a prolonged period of time so your ankles don't get the brunt of the heat or air conditioning.
5. Concealed window shades. This is another design consideration that has to be planned right from the beginning of your renovation. Whether you are putting in curtains or shades, you can present a very clean look by having your window coverings recessed into the ceiling. It also helps with light seepage. Sometimes structure may get in the way of the recess, so it's important to have the discussion with your designer or contractor before framing happens.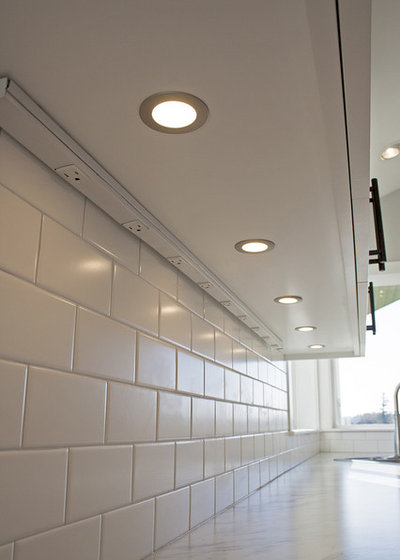 6. Concealed electrical receptacles. This particular installation is a relatively new design detail, and finding the proper electrical requirements for your local electrical authority may be a challenge right now. But this is a trend that is likely to become more popular. Having the receptacles on the underside of your upper cabinets keeps your backsplash clear, but bear in mind that the plugs will be slightly less accessible and you will have a cord hanging down from the upper cabinets. This is something to consider if you are going to keep certain small appliances always plugged in.
7. Hidden TV. I know that a television isn't considered a mechanical item in your home, but I prefer not to have a TV as the focal point of a room. Hiding your TV changes the feel and purpose of a room and makes it more of a social environment where people gather for conversation. This is an especially important design detail when working with smaller spaces.
8. Hiding structures. Sometimes to open up a space you need to have structural columns. And those columns might be in the most random spots. If you want to open up your space and have to contend with random columns, turn those columns into cool features and make them functional beyond their structural responsibility.
Related Links:
Originally Published: May 23, 2016