10 Surprising Things You Can Do with Concrete Blocks
From a succulent wall to an attractive sofa, these are some seriously creative ways to use concrete blocks.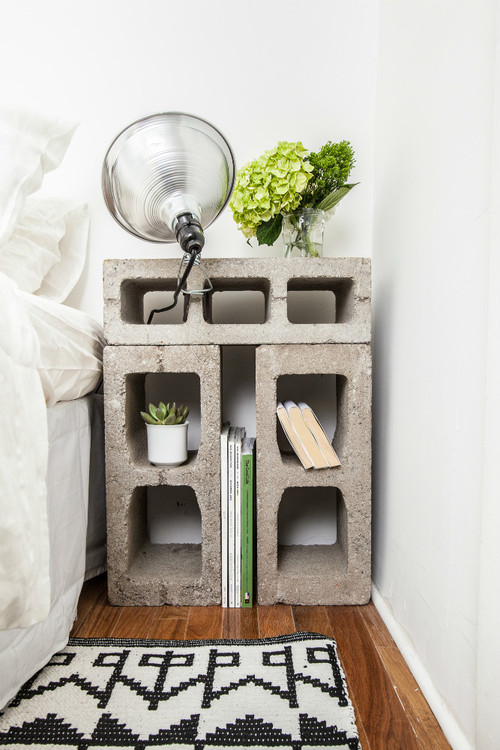 Concrete Block Nightstand
This is the lazy DIYers best bet if all you want to do is haul three concrete blocks into your bedroom and arrange them to create a nightstand that's sleek yet creative. Starting an outdoor concrete project from scratch? Here's how to pour concrete.
Miniature Concrete Blocks
These mini concrete blocks (1:12 scale) and pallet can sit on your desk or dresser and you can build miniature walls, furniture or whatever you'd like with them. Older children will enjoy building with them, too, and they make a great gift. Here are more creative gift ideas for kids who like DIY.
Originally Published: May 11, 2018